I started writing this post earlier than usual, while the events were still fresh in my head. It was about 5:30 PM on Friday, and I was in my bedroom. I heard a loud crash, something like a pallet full of heavy objects falling off the back of a truck. It was not a pallet. Close by, a bomb had exploded, injuring several people in the area, and when I say close, I mean uncomfortably so. It took almost two hours before I even learned what had happened, and a little longer to tell everyone I was okay. So, I am okay.
With all that said, I don't want to dwell on such a terrible event during an otherwise wonderful week. So, without further ado, the much-anticipated trip to Vienne!
Food
Starting the story at the end of my Saturday trip, I went to a local restaurant and ordered a salade entrée and a burger plat.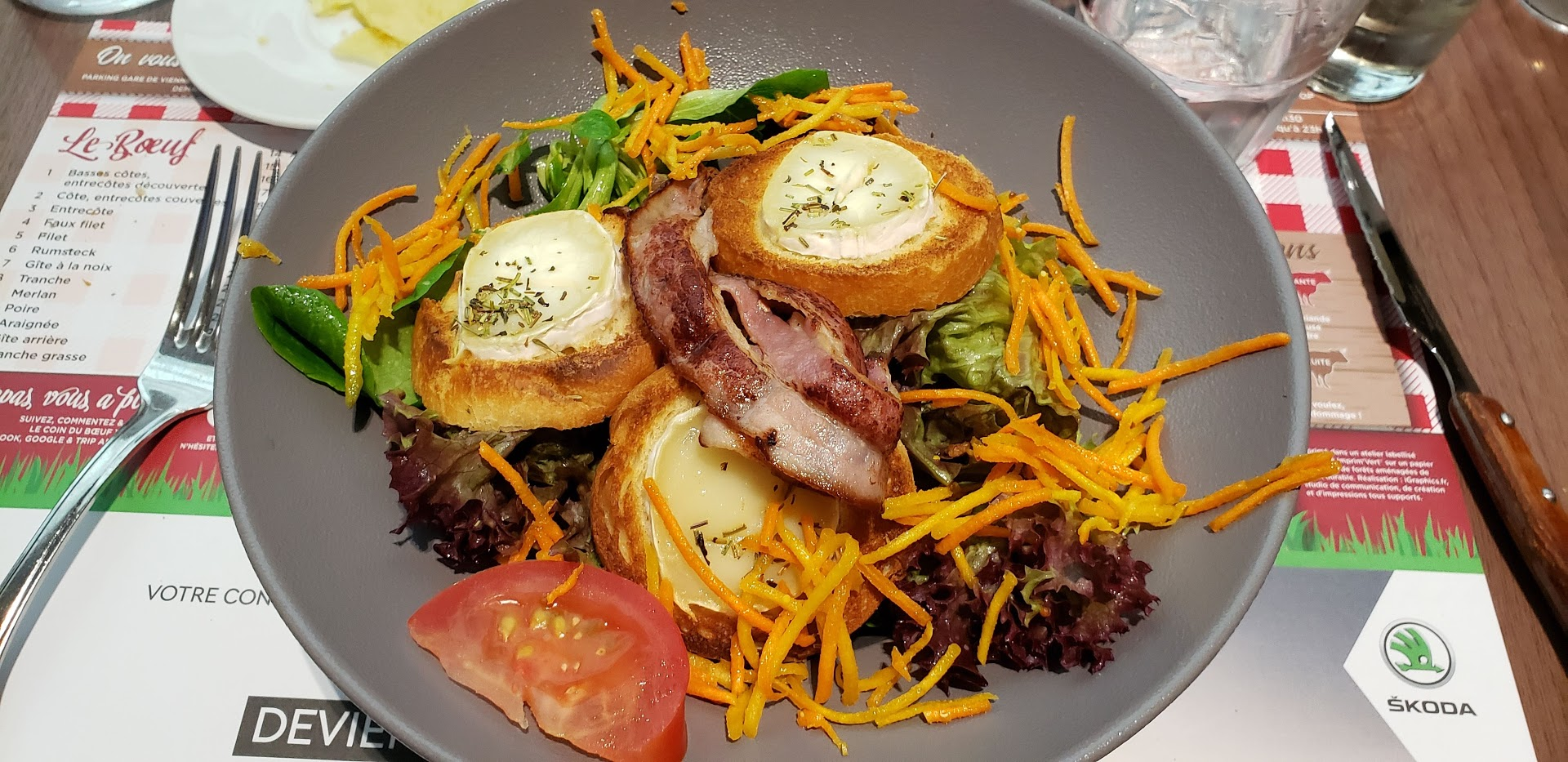 The salad was great, although a little difficult to eat due to the shape of the bowl. And in case that wasn't enough, the plat also included the same salad, just without the chevre, bacon, tomato, and bread.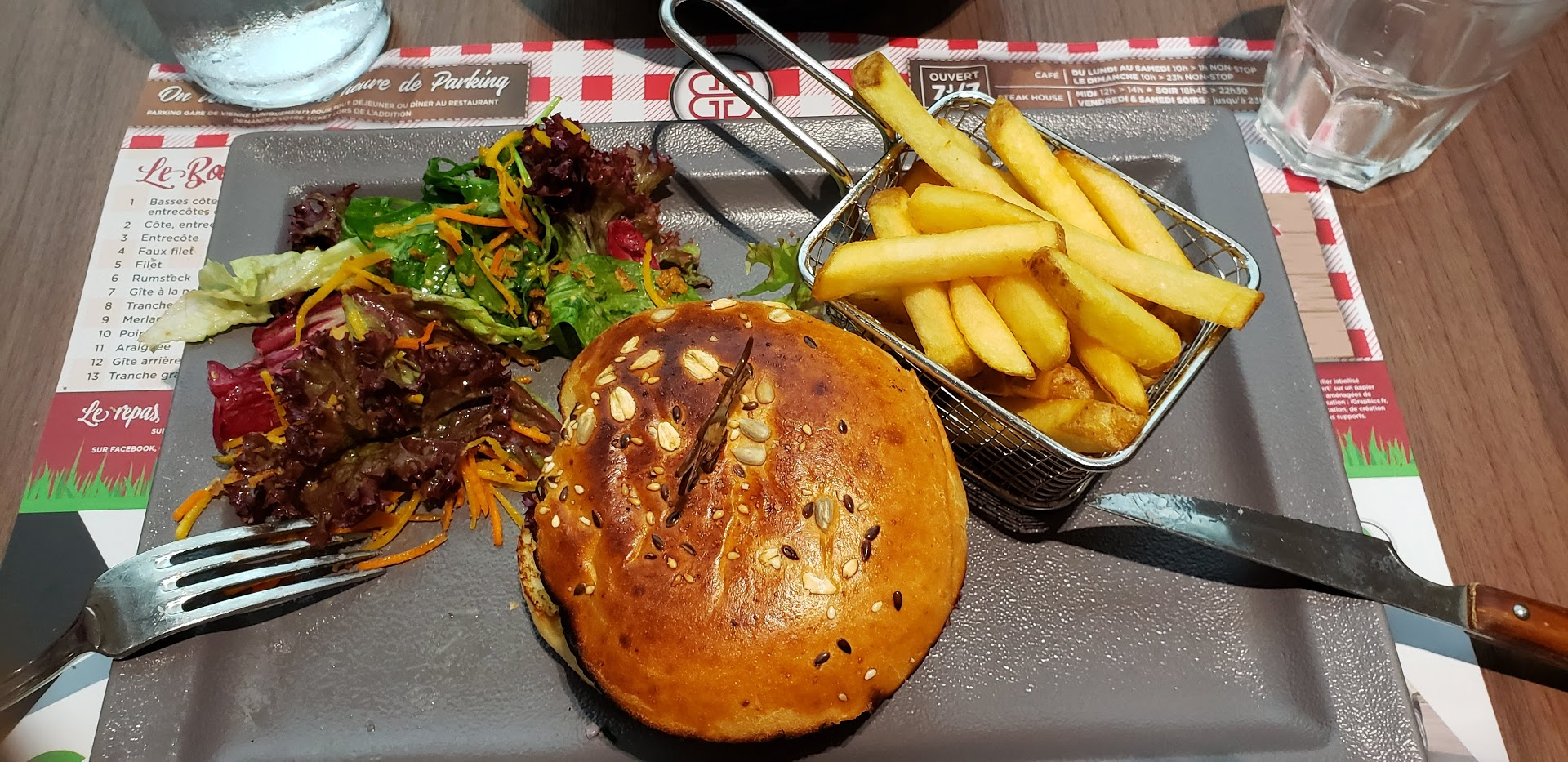 Also not pictured is the pêche sirop à l'eau which I've gotten often before. One item that I struggled to find was the essential dessert: ice cream. Restaurants had small portions of fancy ice cream that didn't catch my interest, all the stores that would have a small stand outside were closed, and the local Carrefour City did not have anything less than a 6-pack of ice cream cones. So, naturally I got what I could: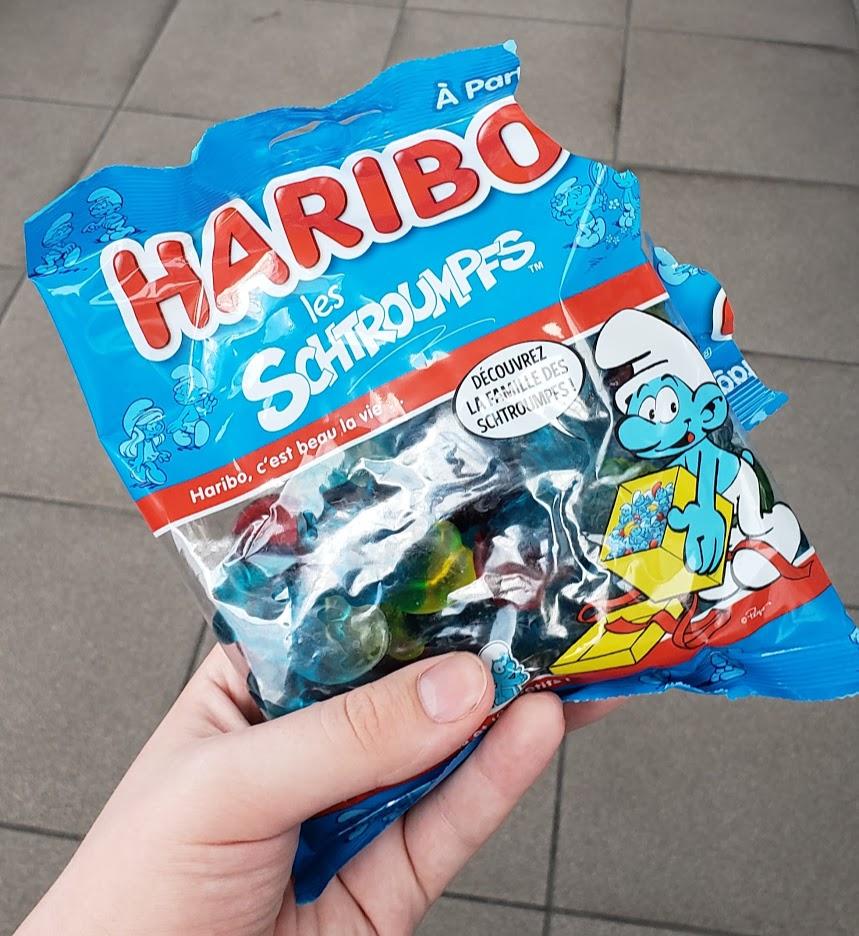 Once I got back, I did make sure to get some budget-deductible chocolate ice cream from the best glacier (ice cream store, not a slowly moving block of ice) in Lyon, Nardone.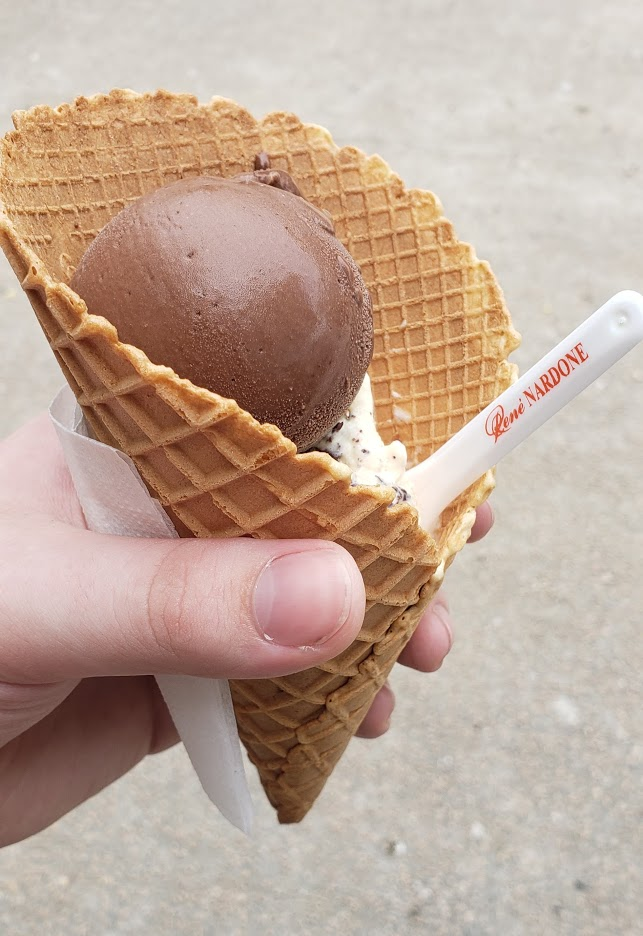 Sightseeing
Vienne isn't without its tourist attractions, of course. And it just so happens that I picked the perfect day to get most of them almost to myself. Among the highlights were the roman amphitheater, currently closed to the public.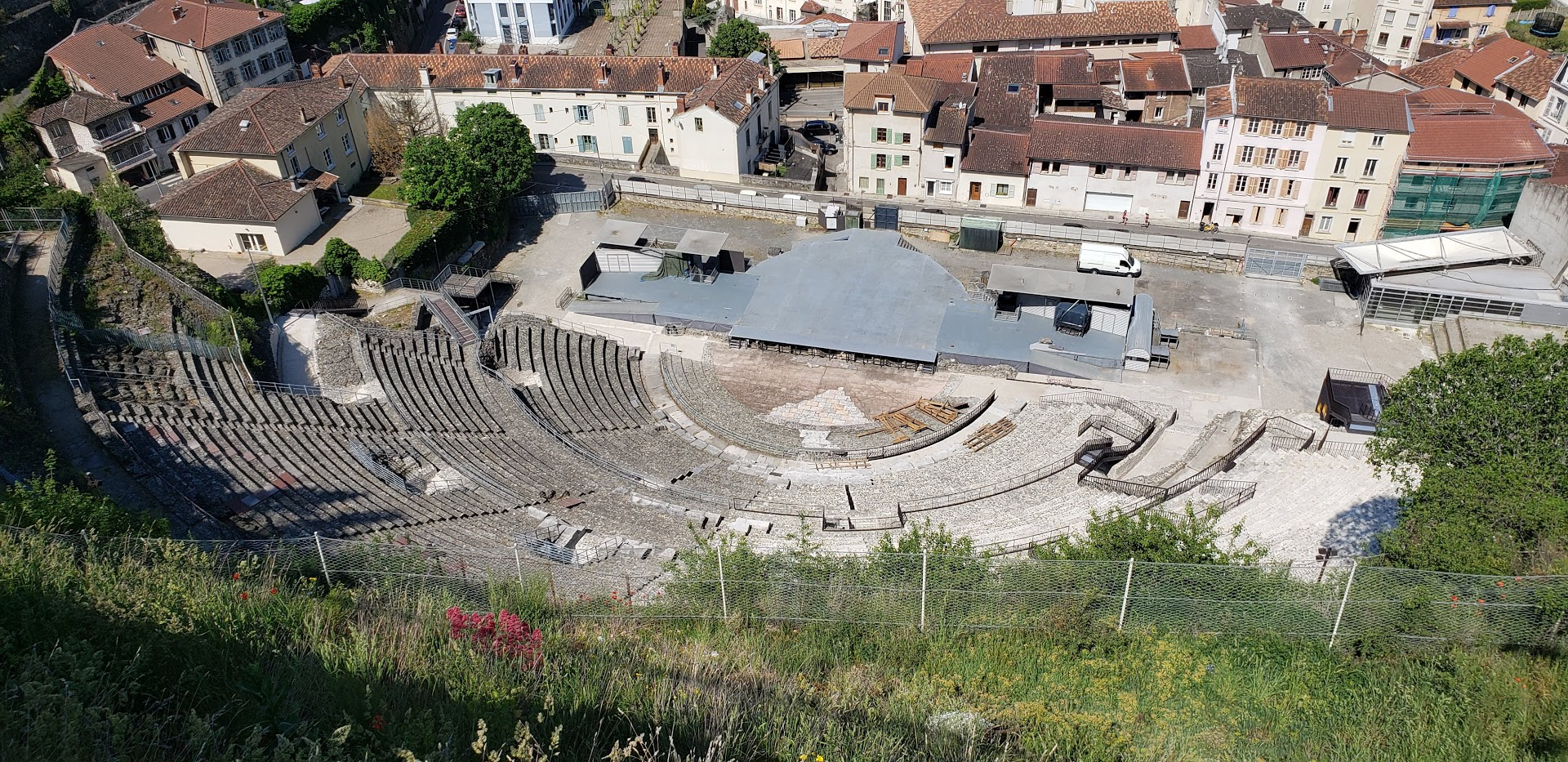 They also have some pretty great parks: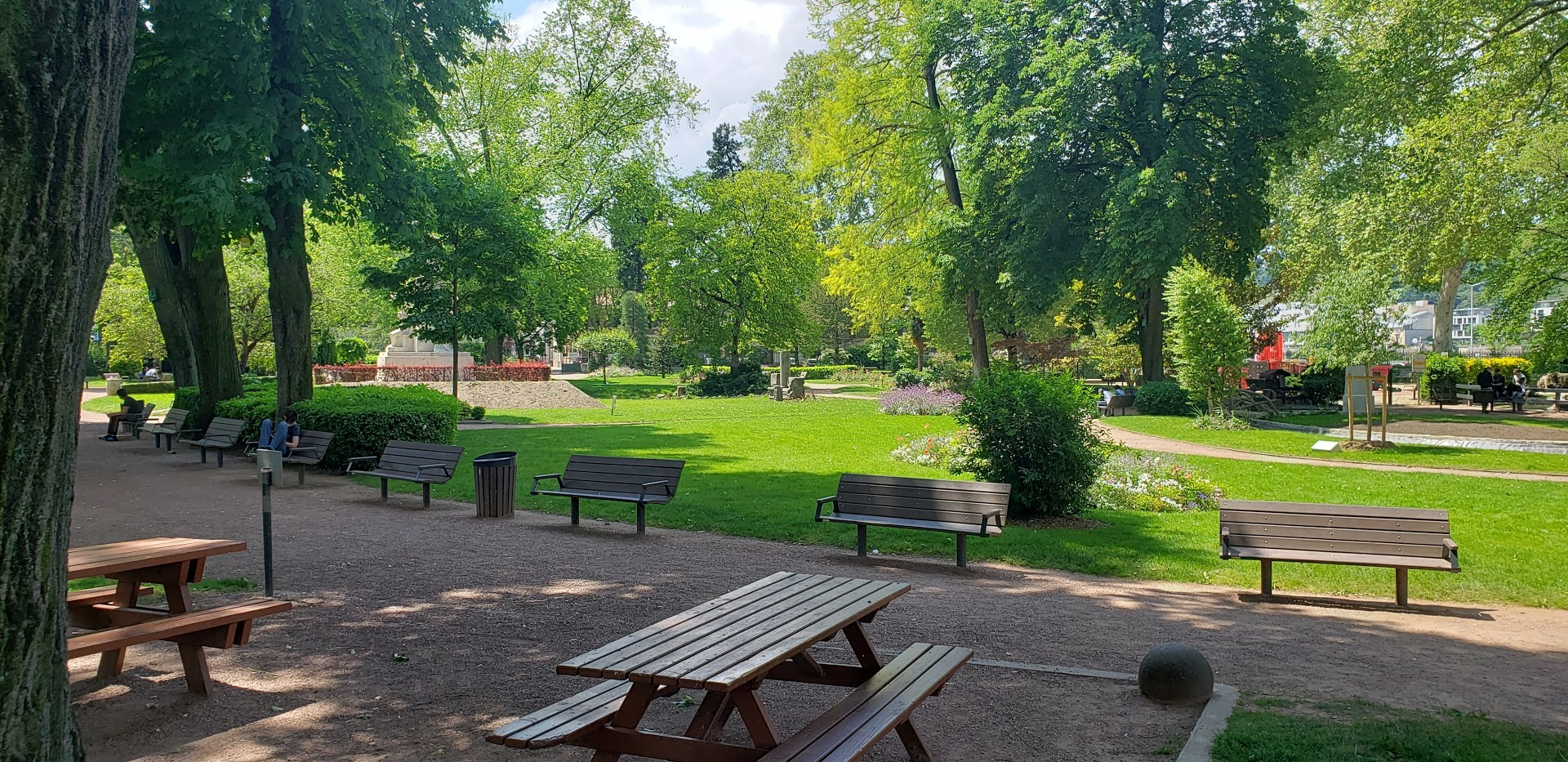 And the Cloître Saint-Andre-le-Bas isn't too shabby either. I lucked out and had the entire place to myself the whole time I was there.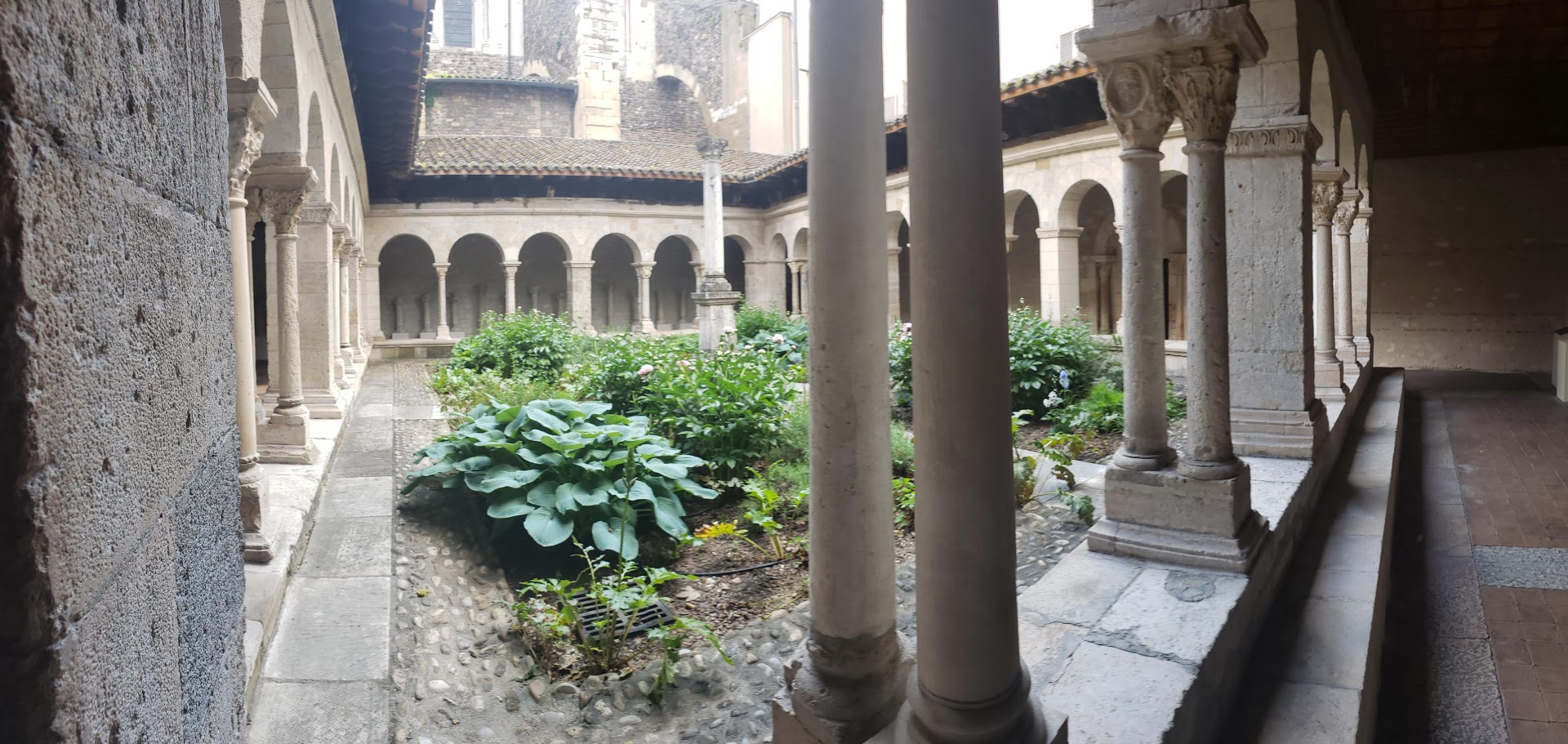 The majority of my afternoon was taken up by a visit to the musée gallo-romain (Franco-Roman Museum). The museum itself is built on top of the archaeological site, which you can wander around to see the structure of a city, specifically Vienne when it was a part of the Roman empire. Inside the museum building one can find more mosaics  than anyone (except the Romans) could ever need.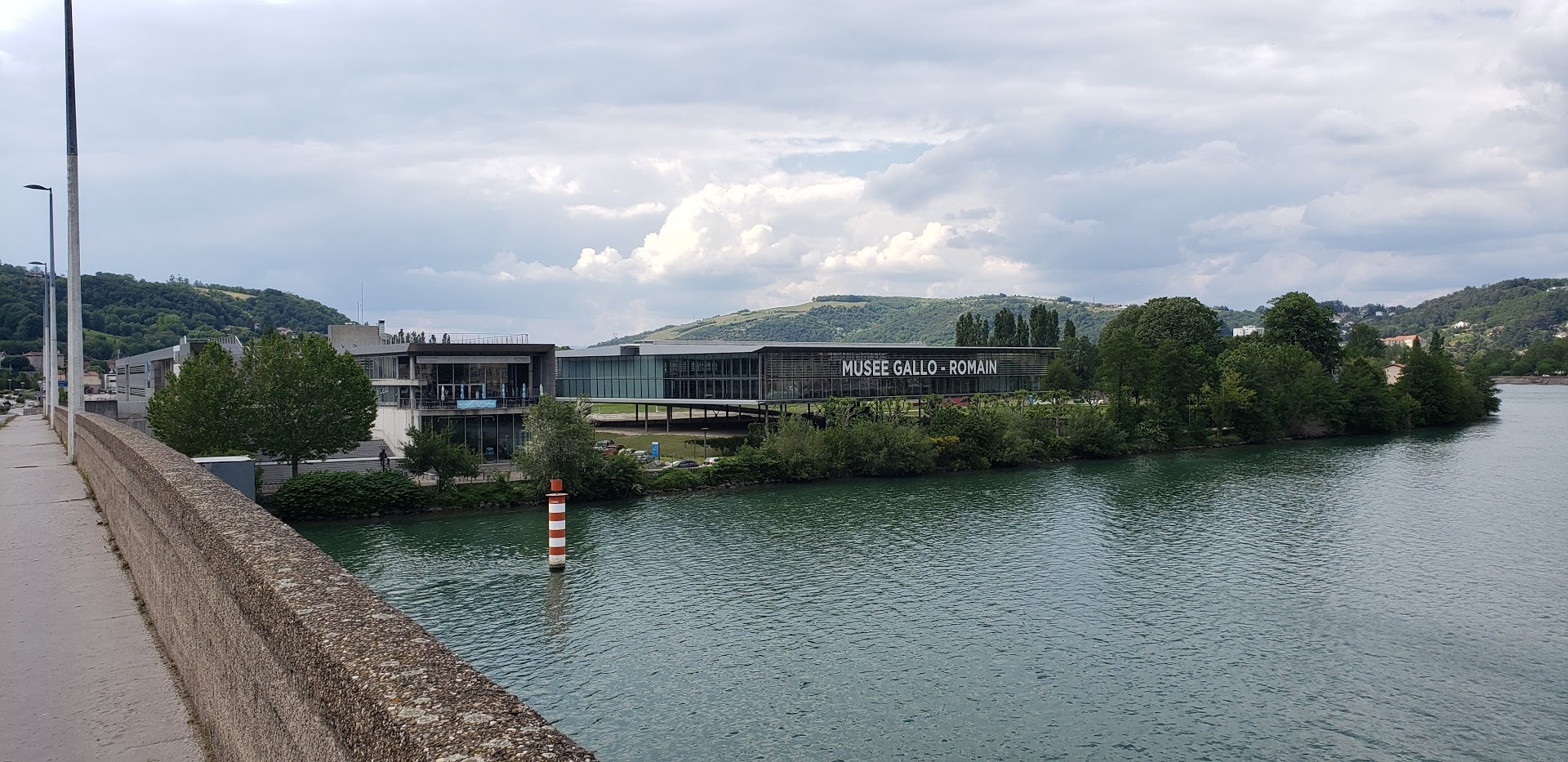 Just before I left, I took one last walk down to the river, and the lighting just before sunset was already amazing.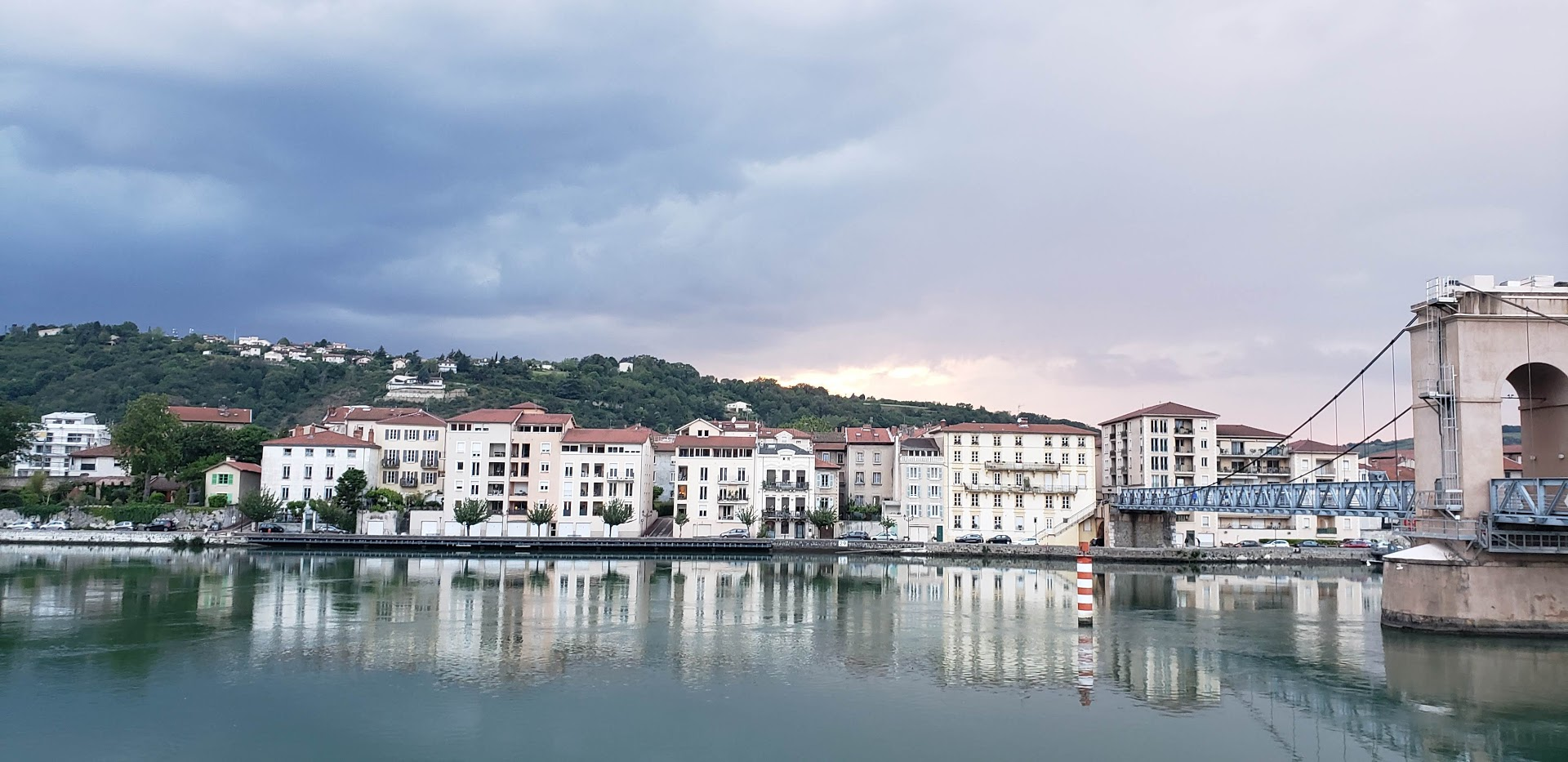 Spending
Finally, I have some chocolate to deduct, so here we go:
8.40€ boeuf (beef) pasta with quatre fromages sauce early in the week
Another 8.40€ container of pasta, this time quatre fromages pasta with bolognaise sauce
7.80€ total for tickets to and from Vienne
A totally unimpressive sandwich and some water for 2.72€ for lunch
19.40€ for dinner and the sirop
1.28€ for the bag of schtroumpfs candy
Salad for lunch Monday at 4.31€ (Fun fact, it came with 4 receipts, two of which were coupons, so I've found the CVS of France)
Once I got back to Lyon, 4.20€ for 2 boules of ice cream from Nardone
The subtotal comes to 56.51€, minus 4.20€ for the chocolate ice cream (both boules contained chocolate), for a total of 52.31€. The trip was incredibly cheap, especially thanks to the museums being free of charge for 18-year-olds or younger.
Conclusion
Life has its ups and downs. This week was a rough rollercoaster ride, starting with nothing out of the ordinary, then a tragedy, and then a thoroughly enjoyable voyage. It's been one of the more tiring weeks I've had, having even broken my step record that I set on my first day in Paris while walking around Vienne. I'm still not sure what I'll do next weekend, which is longer than usual, but I sure hope it'll be even more fun! See everyone next week!